Maria Concepcion Zuniga, at age 28
O Jesus, full of grace and charity, Victim for sinners, so impelled by love for us that you willed to die on the Cross, I humbly beseech you to glorify in heaven and on earth the servant of God and victim soul, Madre Concepcion Zuniga, who faithfully participated in your passion, and shared your sufferings, to prepare the way for the coming of your kingdom upon earth. With confidence I beg you to grant me, through her intercession, the grace of: ______, that I ardently desire.
One decade of the Rosary, and "Glory be to the Father... (three times)" in honor of Madre Concepcion Zuniga.

Maria Concepcion Zuniga (1914--1979) was a Mexican nun who died in the odor of sanctity in 1979. Her most famous book is "Legion of Victim Souls." Imprimatur: 1966.
---
Octavio Michelini (14 August 1906 - 15 October 1979) of Mirandola, Italy
was an Italian Roman Catholic Priest, considered to be a mystic.
In 1975 he began to publish books pertaining to his visions of Jesus and Mary.
Attached are the six volumes. He wrote many things about the Priesthood,
evils within the church, the world, and Vatican II.
Click the link below, to access:
Confidences of Jesus to a Priest, by Octavio Michelini

The Blessed Virgin as a Child, by Francisco Zurbaran. "This picture has earned for its author eternal salvation and that of many other souls." -- Our Lord to Madre Concepcion. April 1970
May the Virgin of Perpetual Help be loved, praised, invoked and eternally blessed!
May She be my hope, my love, my Mother, my refuge and my life. Amen.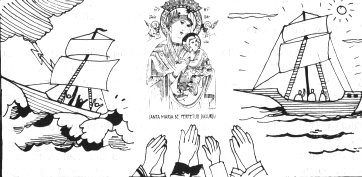 • Novena to Our Lady of Perpetual Help:
1 - 2 - 3 --- 4 - 5 - 6 --- 7 - 8 - 9
The Glories of Mary, by St. Alphonsus de Liguori
Gories of Mary by St. Alphonsus Liguori (audiobook)
---
Collection of Prophecies and warnings about the latter times
---
St. Raphael Oil -- A Blessed Sacramental
---
What Jesus Really Wants
In 1938, Our Lord spoke to a Capuchin nun, Sister Consolata, in Italy and told her: "Do you know why I do not allow you many vocal prayers? Because an act of love is more fruitful.... Do not waste time, because every act of love represents a soul saved.... The greatest gift of all that you can offer to me is a day full of love.... I have rights over you. You told me that you love me! For this reason I desire an endless 'Jesus, Mary, I love you. Save souls!'
"If a creature of good will loves me and will make of his life a single act of love, from waking up to falling asleep (of course, with his heart), I will do incredible things for that soul. I thirst for love.... I thirst for being loved by my creatures!
"Souls believe that an austere and penitent life is needed to come to me. Can you see how they misrepresent me? They picture me as fearsome, while I am just kind! How easily do they forget the precept that I have given to you: 'You will love the Lord your God with all your heart, with all your soul, etc.' Today, as yesterday, as tomorrow, I will ask My creatures for love--always and forever." -- (taken from "Jesus Appeals to the World," by Lorenzo Sales.)
See Unceasing Act of Love by Sister Consolata
Jesus ask us a very simple Act of Love.
Message of Love that the Sacred Heart of Jesus launches to the world, to save it.
As the world is destroyed by the hatred of men and peoples, Jesus wants to renew and save it by love. He wants to rise into the sky flames of love to counteract the flames of hatred and selfishness.
What is a victim soul?
A victim soul is a person who offers himself willingly, and even if he is to suffer, he does not offer himself to suffering itself, but to the Man of sorrows, out of love, to share in His passion of love. Yes, he is a person who sacrifices himself, but in the sense given by the Old Covenant: that is, to offer a sacred gift to God.
Consolata Betrone, of the order of the Poor Clares, lived near Turin in the first half of last century (1903-1946), and was without doubt a victim soul who had the courage to respond to the cry of Jesus: "I thirst for victims to save the world.
I thirst for brides, not for nuns; and in this precise moment I need victims more than I need brides," and she offered herself as a holocaust (sacrifice that is burnt till it is totally consumed, as in the biblical sense). And she made her offering for the sake of "each soul in the entire universe, that Jesus might save them all," and in particular for the priests and religious who were not faithful to their vows or who denied their vocation.
To console Jesus for the great mistrust in His Goodness and Mercy, Pierina Betrone took the name Consolata (meaning consoled) when she took her vows, in a desire to console the Heart of Jesus and all those who weren't able to perceive and receive the Lord's love. And it was Jesus Himself who showed her not only the way to console Him but also how to "love Him as none other had loved Him and to save souls that none other had saved." This way is the unceasing act of love "Jesus, Mary I love you, save souls!" that the Redeemer called the very small way of love and trust. It wasn't meant just for her, but for all little souls, since the Lord wants: "the triumph in the world not only of Mercy, but especially of Love, particularly in the very little souls."
To this end taught Sister Maria Consolata Betrone a very simple act of love in order to pray it frequently, trying to do the most possible, promising that every act of love, will save soul of a sinner, and would amend a thousand blasphemies.
The formula of this Act of Love is: "JESUS, MARY I LOVE YOU. SAVE SOULS."
"Jesus, Mary, I love You, save souls encompasses everything," the Lord had told her: love for Him and for creatures: "the souls in Purgatory and the souls in the Militant Church; the innocent soul and the guilty soul; the dying, the atheist, etc… Do not lose time; remember that every act of love is a soul.
"This act of love, if uninterrupted, is destined to cut off the roots of all evil, and to remove life from the old man so that the new man may live and be only and totally love for God (Jesus, Mary I love you) and only and totally love for men (save souls).
It is an evangelical way in the true meaning of the word, for it requires that one should remain continuously in His love, to have Christ's own sentiments, to have no other time except to think of loving Jesus and Mary and saving souls. This is equal to the perfect denial of self that Jesus asked of His disciples.
To live this act of love without interruption, with all one's being, in times of consolation and in times of trial, requires heroism, it requires stripping of self, but it makes the heart pure, and it unifies it.
It is similar to prayer of the heart, but it is even greater, for it not only unites one to Jesus, but to God through Jesus and Mary. It unites the soul to their Hearts which are offered in sacrifice to the Father as a sacrifice of love for the sake of souls.
---
---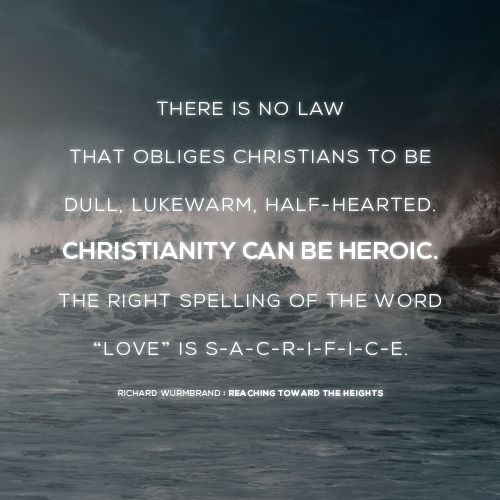 ---

• The Hidden Rebellion - The untold story behind the French Revolution
• The French Revolution and Vatican II 26 min.
• "Vatican II is the French Revolution in the Church." -- Cardinal Suenens.
"Gaudium et Spes [a document of the council] represents on the part of the Church, an attempt to effect an official reconciliation with the new era, inaugurated in 1789." -- Cardinal Ratzinger
"The Church has peacefully had its October Revolution." -- Fr. Yves Congar.
• The Truth About the Second Vatican Council
• 50 Years After Vatican Council II. 30 min.
• The Effects of Vatican II. 25 min.
• What was the Second Vatican Council?
• Destruction of the Sacred Liturgy
Rosary Meditations from the Mystical City of God, by Mary of Agreda
The Greatest Book of All the Ages Introduction to the Holy Bible
Words of Christ to a Soul (PDF format). Messages given to Maria Concepcion in 1932.
Reality of Hell . . Apparitions of Condemned Souls
• Daily Reflections for 54 Day Novena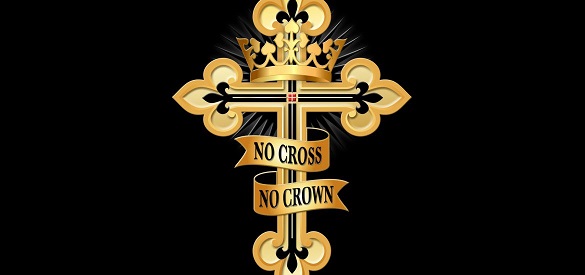 Visit Our Other Sites
• Atonement Booklets
• Albert Drexel 1887 -- 1977. Author of "Faith is Greater Than Obedience"
• Four Last Things Death. Judgment. Heaven. Hell.
Free Traditional Catholic Books
---
. . . . . . . .        
. . . . . .

Visits since June 25, 2012
(red dots show where visitors are from)
* * * * * * * * * * * * * *